Orgadata and Preference Announce Joint Venture in Türkiye
Leer, 13 June 2023 – Orgadata, a leading provider of innovative software solutions for the fenestration industry and Preference S. L., renowned for their avant-garde software solutions for the window and door industry are pleased to announce their strategic joint venture in Türkiye. This collaboration marks a significant milestone in the construction industry as two industry leaders join forces to deliver enhanced solutions that cater to the evolving needs of their stakeholders.
Pioneering Enhanced Solutions for the Construction Industry
Orgadata's comprehensive software solutions optimise the entire process of window, door and curtain wall fabrication. With its advanced features and intuitive interface, its flagship product Logikal is the standard all-in-one solution for manufacturers worldwide. With its generalist approach it streamlines workflow management, material optimisation, and production planning, enabling manufacturers to achieve maximum efficiency, precision, and cost-effectiveness.
The Preference state-of-the-art software technology benefits everyone from the manufacturer to the customer. Their solutions are customisable and scalable to suit even the most specialist needs and the most complex organisations.
It is this different focus in addressing the range of needs within the sector which makes the collaboration such a vital opportunity and boost to the whole industry.
By seeking to connect both companies' software products through an interface, Preference's powerful software toolbox will get access to Orgadata's extensive database, allowing for more efficient data management, analysis, and rapid implementation processes. With the introduction of their joint interface the two companies combine the strengths of their business models, aiming to transform the construction industry by providing users with comprehensive, end-to-end solutions that increase flexibility, diversity, and efficiency in their daily operations. With a dedicated focus on meeting the future needs of the sector, the collaboration intends to spearhead innovation and drive the industry forward.

The joint venture will cater not only to the existing user base but also actively seek to engage future target groups. By offering a suite of products that seamlessly integrate with existing workflows and technologies, Orgadata and Preference S. L. aim to empower businesses of all sizes to adapt, thrive and unlock their full potential in a rapidly evolving market.
"We are delighted to embark on this exciting journey with Preference," said Bernd Hillbrands, CEO of Orgadata. "By combining the strengths of our business models, we are empowering professionals across the construction value chain to excel in their projects and achieve remarkable results. Our successful collaboration in ongoing projects in our pilot region Türkiye has convinced us that we will be even more powerful together. We are excited to embark on this joint venture and eager to expand our corporation globally to fuel an ecosystem which drives innovation, flexibility and sustainability in the construction industry."
"We are thrilled to partner with Orgadata and bring our avant-garde solutions to the Turkish market," said Alejandro Navarro Campoy, CEO of Preference S. L. "By combining our strengths, we are confident in our ability to meet the evolving needs of our users, foster greater diversity and efficiency. Our joint venture represents a fusion of expertise, technology and vision that will help shape the future of the construction industry."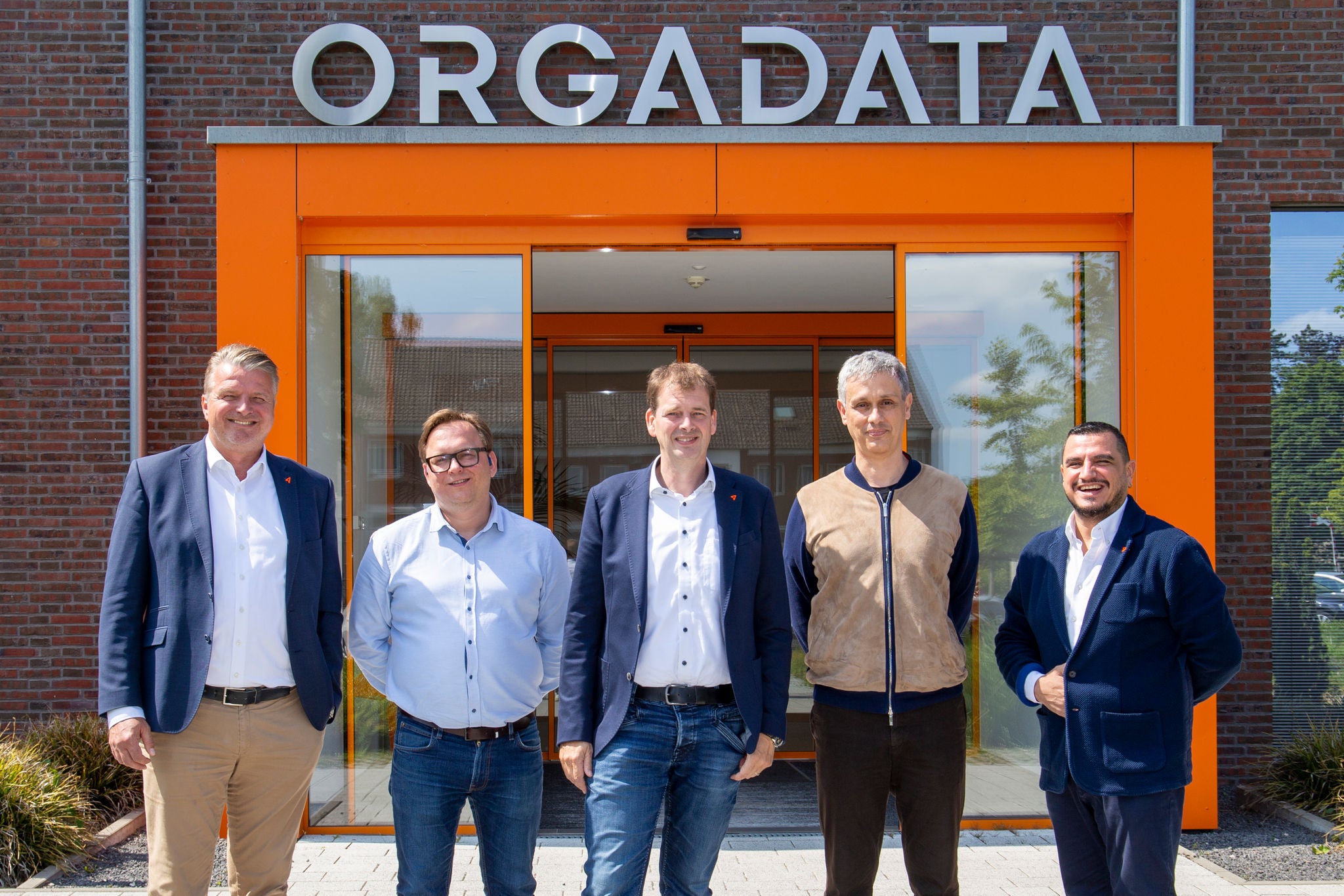 Orgadata CEO Bernd Hillbrands (middle), Karsten Tiemeyer, Board Member Sales at Orgadata (left), Umur Ahmet Duymaz, Vice President International Sales at Orgadata (right) welcome Alejandro Navarro Campoy, CEO of Preference (second right) and Merunas Jokubauskas, R&D Project Manager at Preference (second left) at the Orgadata headquarters in Leer, Germany.